Rebecca Erb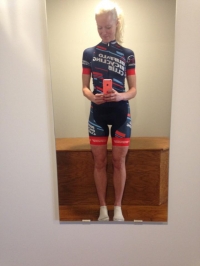 About:
I have been cycling for 12+ years now. I own and operate The Bike Shop with Adam Trost. We started the business in 2006 We now have a second store in Buffalo and HUBFiT Studio. HUBFiT is a gym set up with Cycleops Power Beams. Athletes and enthusiast train year round here.
I have been racing ever since I got my first bike from Cycles Plus (a steel orange bianchi) in 2004. I now run a team of ladies on TBS Racing. We have been training very hard this Winter and Spring for the podium!
Let the races begin!!
Date
Place
Time
Race
Team
Points
No Results Found