Rust Belt Racing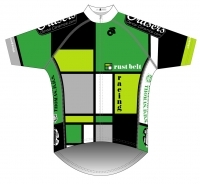 Team Sponsors
HANDLEBARS CYCLE CO.
Chef's Restaurant
Dolinar & Thomas, DDS
Graser's Dental Ceramics
Queen City Cyclists (QCC)
Kits by Rachel Gottorff Design
Molinaro's Ristorante
Team Captain:
Mike Bridges
Details:
Rust Belt Racing
is proud to be the most successful bicycle racing team in Western New York.
We are five, family and career focused guys who also happen to take bike racing very seriously, but we don't take ourselves too seriously. We are an unpretentious team with no Facebook page or website. We train hard, race harder, expect results, place a premium on team tactics and strategy, and go about it all in a modest and respectful manner.
If you are a serious, ambitious, category 1-3 rider who shares our simple and healthy perspective on racing, please contact our team captain for consideration.
Thank you!
Rust Belt Racing is...
Mike Bridges
Chris Bushover
Ryan Joyce
Scott Lytle
Ken Thomas
Men 1-3 / Women 1-2